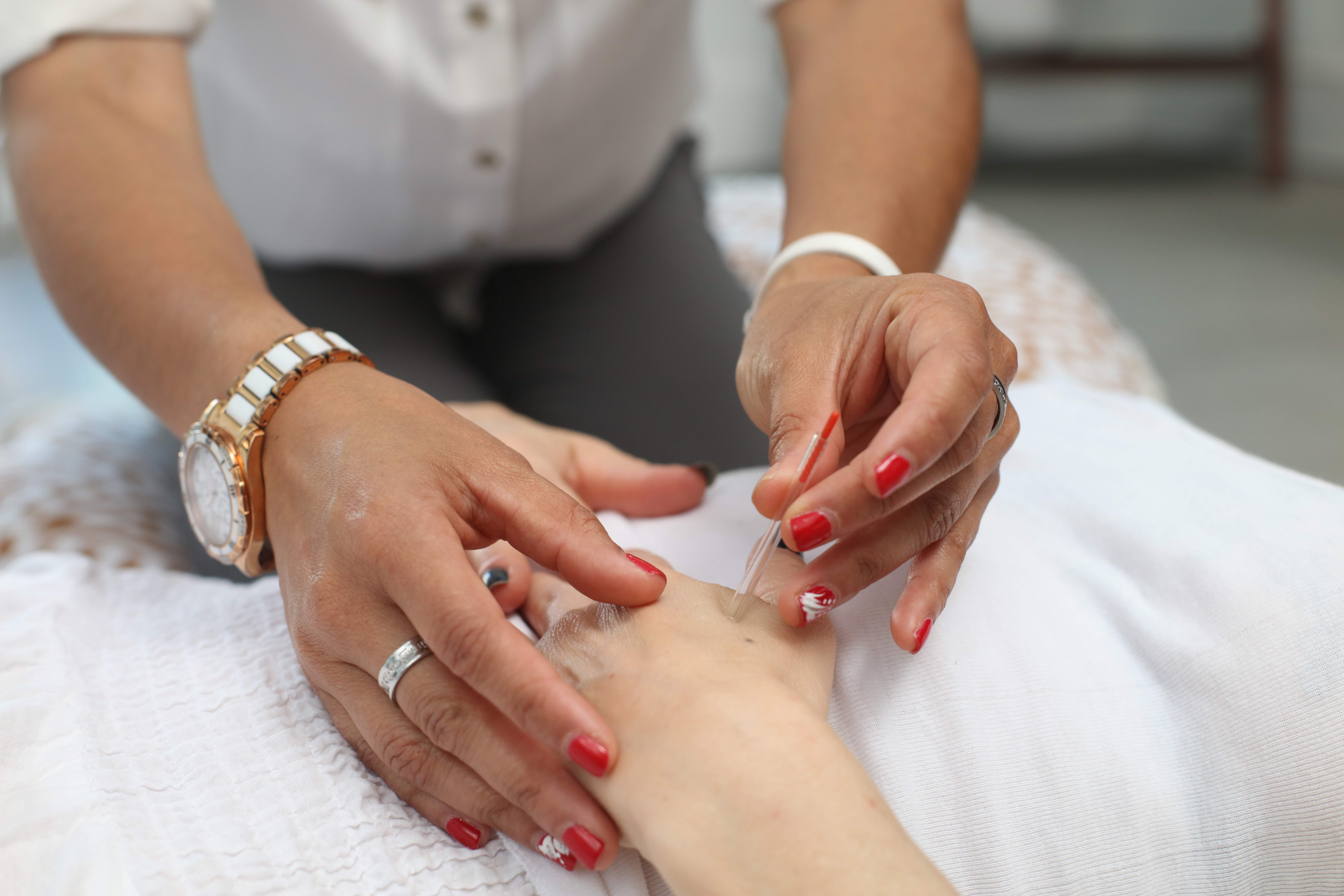 If you live in the North County San Diego area, and are looking for a noninvasive, inexpensive way to find relief from chronic or acute pain, women's health issues, or just looking for wellness and preventive care, Acupuncture Continuum can help you.
Pain and Dry Needling
From headaches to sore muscles, we all experience pain from time to time. But if your pain becomes more frequent or severe – or it affects your ability to work, sleep, maintain relationships, or participate in the activities you love, you may want to try acupuncture.
When something goes wrong in the body, sensory messages travel through nerves to the brain, where we register the feeling of pain. If pain from an injury or illness persists, these pathways can become extremely sensitive.
Dry needling can help address both the initial cause of the pain, and the sensitive pathways that develop over time. These therapies help provide immediate relief and relaxation while stimulating the repair of damaged muscles and tissues. You'll begin to feel better, move more freely, and heal the physical, emotional, and mental effects of pain.
Women's Health & Fertility
Women have unique health needs ranging from fertility, pregnancy, postpartum support, and hormonal changes. Whether you are trying to get pregnant, or you're looking for an effective way to balance your hormones, we are here to help. We work with women of all ages, with various conditions and concerns.
Wellness & Preventive Care
Acupuncture can work at preventing various health conditions and diseases before they happen. While many types of medical care involve the use of treating symptoms, acupuncture can balance the body and strengthen the immune system to prevent medical conditions and disease from starting.
If you are struggling with chronic health issues, frustrated and feeling like you have run out of options, and unable to relax and enjoy life, take advantage of our free consultation. We'll sit down with you to discuss the pain or health conditions that you've been struggling with, and formulate a treatment plan. Click here to schedule your free consultation.